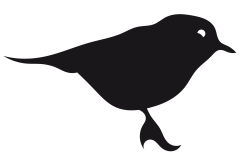 Contact
+32 2 512 41 52
hatshoe@hatshoe.be
 
Opening hours
Tuesday - Saterday 
10:30   14:00
14:30   18:30
Monday 
12:30   18:30
Every First Sunday 
14:00   18:00
About
Hatshoe makes season after season a curated selection of designer shoes for women. It is since long the place to be in Brussels for sophisticated shoes thanks to a fine-tuned choice in Fashion designers that stand for a certain avant-garde and creativity.
You will find brands like Dries Van Noten, Jil Sander, Balenciaga, Marsèll, Proenza Schouler, Michel Vivien, Pierre Hardy, Ellen Verbeek, Nathalie Verlinden...with new names being added regularly.
Collections were and still are undeniably characterized by originality and attention to detail, and the beautiful shop exudes the same consistency. In 2003 Danny Venlet and Dirk Meylaerts created an elegant design for the interior that blends in perfectly with the original art deco interior.
The shop settled in 1991 in Dansaert, with Lieve Buyse as the driving force behind it, at a time when it was not yet the unique fashion area that it slowly but steadily became with the likes of strong pioneers of the international fashion world such as Comme des Garçons and Martin Margiela.
Recognizing the individual needs of each of her customers, Lieve carefully chooses every model together with Jana Phlips who is her right hand since 2007.
For its 25th anniversary, Hatshoe treated itself to a new logo and a minimalist website to complete todays needs.
The name of the shop comes from the very early years when hats were sold as well, wonderful designs by Philippe Model for example were always a great and exciting addition to the shoes.
Over the years the shoes took over and this minimal approach works perfectly well.
It's all about women, it's all about beauty, it's all about refinement, it's all about enjoying the precious moment of trying on and finding yet another perfect pair of shoes.