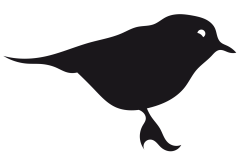 Contact
+32 2 512 41 52
hatshoe@hatshoe.be
Opening hours
Tuesday - Saterday 
10:30   14:00
14:30   18:30
Monday 
12:30   18:30
About
When Hatshoe settled in Dansaertstraat in 1991, the district was not the unique fashion area that it is today. One by one pioneers of the international fashion world found their place between the classic specialty shops. Hatshoe fitted in perfectly. On the one hand, it was in line with the traditional businesses that stand for quality and customer service and on the other hand, the collections were and still are undeniably characterised by creativity, originality and attention to detail.
The interior of the shop exudes the same consistency. In 2003 Danny Venlet and Dirk Meylaerts created an elegant design that blended in with the original art deco interior. Every season a sustained choice is made from the wide range of new shoe designs available whereby beauty and creativity are important criteria, but so are comfort and durability.
Lieve Buyse is the driving force behind Hatshoe. Recognising the individual needs of each of her customers, she carefully chooses each model and presents them in a simple and elegant way.
Jana Phlips, her right-hand woman for the past ten years, pays as much attention to the shoes and the customers as Lieve does; every season she creates a unique image of the new collection.
Hatshoe was founded in 1991 in its present location in Dansaertstraat in Brussels.
Initially Hatshoe sold hats (Philippe Model) and shoes, hence the name.
Established names in the collections are Dries Van Noten, Balenciaga, Veronique Branquinho, Jil Sander and Nathalie Verlinden.
New equally high-quality collections are from Ellen Verbeek, Marsèll, David Beauciel and WHF.
In addition to the summer and winter collections, new models are added regularly midseason.
Toen Hatshoe zich in 1991 in de Dansaertwijk vestigde, was het nog niet de unieke modebuurt die het nu is. Heel voorzichtig vonden de pioniers uit de internationale modewereld er hun plek tussen de klassieke speciaalzaken.
Hatshoe paste hier perfect tussen: aan de ene kant sloot het aan bij de traditionele zaken die staan voor kwaliteit en klantvriendelijkheid, aan de andere kant werd creativiteit, oog voor detail en originaliteit een ontegensprekelijk kenmerk van de collecties. De inrichting van de winkel straalt dezelfde coherentie uit: Danny Venlet en Dirk Meylaerts zorgden in 2003 voor een elegant ontwerp dat zich naadloos aansloot bij het originele art deco interieur.
Elk seizoen wordt er een eigenzinnige keuze gemaakt uit het uitgebreide aanbod aan nieuwe ontwerpen. Schoonheid en creativiteit zijn daarbij belangrijke criteria, comfort en duurzaamheid zijn dat evenzeer.
Lieve Buyse is de bezielster van Hatshoe. Zij kiest met zorg elk model, presenteert het op een sobere, elegante manier en heeft oor voor de wensen van elke individuele klant.
Jana Phlips is sinds 10 jaar haar rechterhand. Zij heeft evenveel aandacht voor de schoenen en de klanten, en creëert bovendien elk seizoen een uniek beeld van de nieuw samengestelde collectie.
Hatshoe werd opgericht in 1991 en vestigde zich onmiddellijk in de Dansaertstraat in Brussel.
Aanvankelijk werden er hoeden (van Philippe Model) en schoenen verkocht, vandaar de naam.
Vaste waarden in de collecties zijn Dries Van Noten, Balenciaga, Veronique Branquinho, Jil Sander en Nathalie Verlinden.
Nieuwe, even kwalitatieve collecties zijn van Ellen Verbeek, Marsèll, David Beauciel en WHF.
Naast de zomer- en wintercollectie komen er ook in de tussenseizoenen regelmatig nieuwe modellen binnen.
Lorsque Hatshoe s'est installé dans le quartier Dansaert en 1991, il n'était pas encore ce quartier unique de la mode qu'il est aujourd'hui. Petit à petit, les pionniers du monde de la mode internationale trouvèrent une place entre les boutiques spécialisées traditionnelles. Hatshoe s'y intégrait parfaitement : d'une part, il était en ligne avec les entreprises traditionnelles soucieuse de la qualité et du service à la clientèle et, d'autre part, les collections étaient indéniablement caractérisées par la créativité, l'originalité et le souci du détail.
L'intérieur du magasin illustre ce même équilibre : en 2003, Danny Venlet et Dirk Meylaerts ont opté pour un design élégant se fondant dans l'intérieur original art déco. Chaque saison, un choix exceptionnel est fait à partir de la vaste gamme de nouveaux modèles de chaussures. La beauté et la créativité sont des critères importants, ainsi que le confort et la durabilité.
Lieve Buyse est la force motrice derrière Hatshoe. Elle choisit soigneusement chaque modèle, le présente de manière sobre et élégante et est attentive aux besoins de chaque client. 
Jana Phlips est son bras droit depuis 10 ans. Elle porte, elle aussi, beaucoup d'attention aux chaussures et aux clients et, chaque saison, elle contribue à la composition de chaque collection.
Hatshoe a été fondé en 1991 et s'est immédiatement installé rue Dansaert à Bruxelles.
Au départ, il y avait des chapeaux (Philippe Model) et des chaussures, d'où le nom.
Les noms présentés dans les collections sont Dries Van Noten, Balenciaga, Veronique Branquinho, Jil Sander et Nathalie Verlinden.
Hatshoe présente des nouvelles collections tout aussi qualitatives d'Ellen Verbeek, Marsèll, David Beauciel et WHF.
En plus des collections d'été et d'hiver, de nouveaux modèles arrivent régulièrement à la mi-saison.